This article is a guide for customers on Hustly WordPress hosting plans, who are using our default setup. Users with WordPress setups similar to ours will find this guide useful as well.
Managing your PHP settings is straightforward with Hustly, and is done via the hosting admin panel. If you have not yet signed in to your hosting admin panel, you can find a quick guide here: How to login to your Hustly hosting admin panel.
Navigate to the website for which you wish to adjust the PHP settings, and select the PHP Settings option as shown below.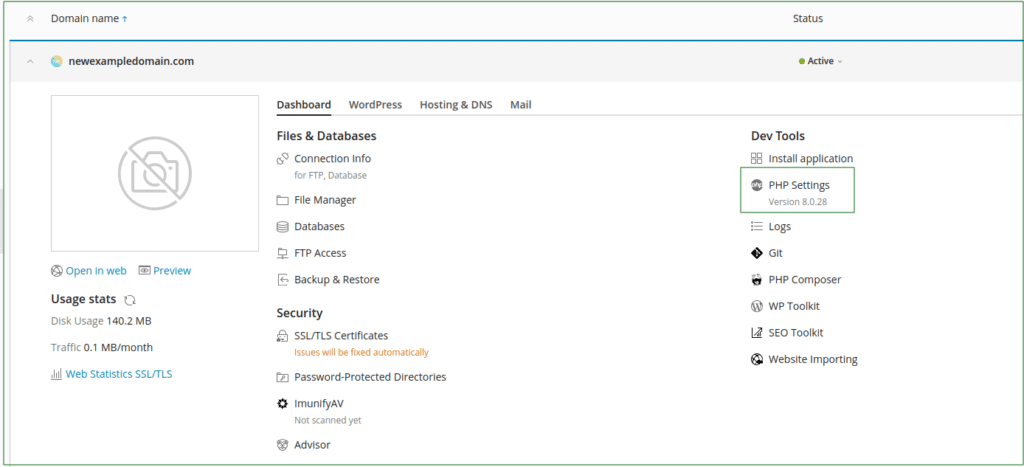 You will be able to view your PHP settings in detail as shown below. The detailed view will list your PHP parameters that you can adjust from the interface. Please note that it is best to type in the values you want, as the dropdowns might not have all valid values.
For example to increase your post_max_size to 512MB, simply type 512M in the box.
Scroll down and save your settings to update your PHP settings. The common PHP settings you can change are the version, the engine used by the web server, and common parameters such as upload limits, execution times, memory limits and advanced settings such as settings for your op_cache.
Congratulations! You now know how to update your PHP settings with Hustly.
If there are settings that are not in the interface, please reach out to our support to have them updated.
We hope you found this guide useful. Please let us know your feedback or questions in the comments section below.